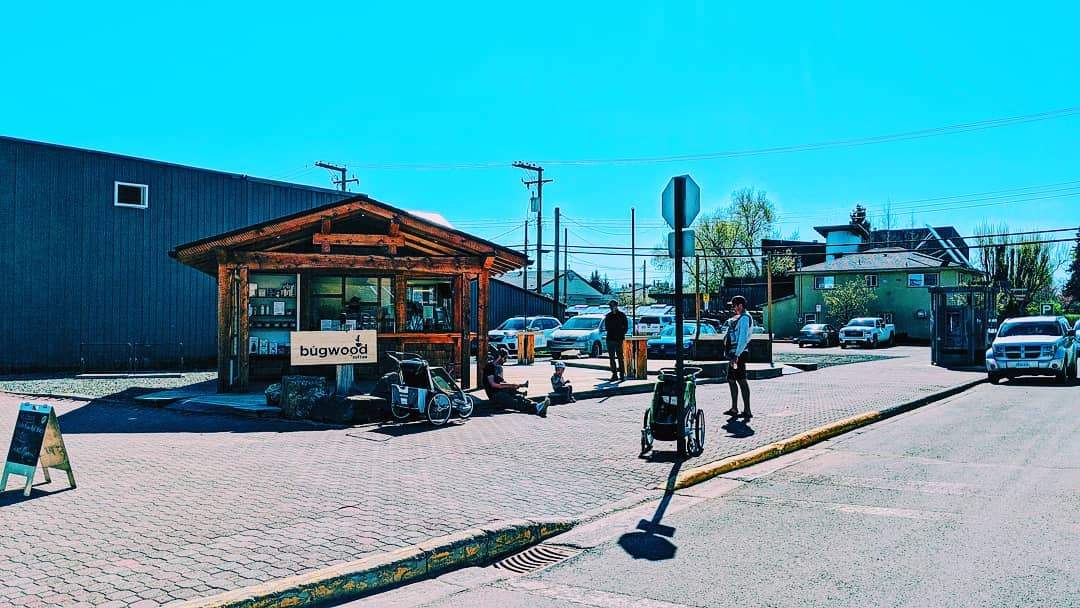 YOU'RE PROBABLY FAMILIAR WITH US FROM MAIN STREET…
When we think of the word 'origin', Bugwood is to us, synonymous. Our timber-frame building is constructed with the original "bugwood" mountain pine beetle-damaged lumber as an homage to our past. This is not just our namesake, but a part of the history of where our roastery was founded. It is our origin, and it was there that our journey began.

In the late 1990s and early 2000s, a warm winter-fuelled pine beetle outbreak resulted in the loss of millions of hectares of British Columbian forest.

Nick and Mika Meyer decided to construct a coffee house from this damaged lumber with its unique runnels and holes (a consequence of the pine beetle's boring behaviour), and named it Bugwood Bean, an homage to their forestry work where they had seen the effects of pine beetle firsthand.

This journey has enabled us to draw parallels from our community to these distant origins, to the slopes growing the world's greatest coffees which are being produced by some of the world's greatest people and farmers.
Today, Bugwood Coffee on Main Street is a lively hub for locals and visitors alike. Nestled in the heart of downtown Smithers.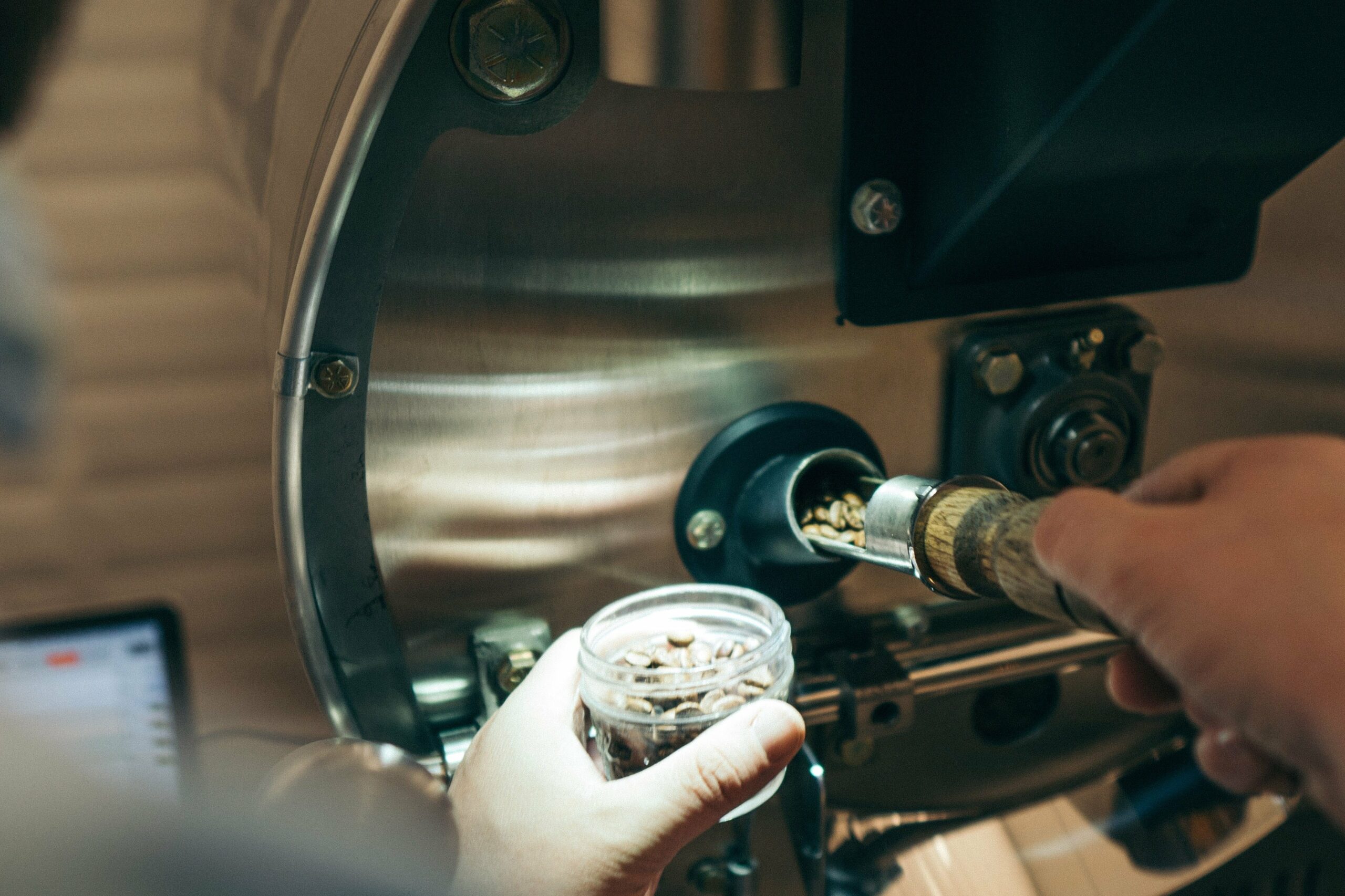 WE'RE PASSIONATE ABOUT COFFEE, WE SOURCE, AND ROAST OUR OWN…
The Bugwood Coffee Roastery, sometimes referred to by our owner Nick as "the Lab" is a unique space in Smithers, BC. Tucked away in the industrial area on Fulton Ave. in an unassuming building, this space was built with intention and the idea of creating space for gathering, coffee education, and is home to our coffee roasting operations.
We encourage you, your friends, your family, and others to join us in this space. It is organic by nature and as we continue to find ourselves in this space we'd love to host anyone who is curious about coffee to come take a peak at what we do and how we do it.
If you're already an expert home barista and a true specialty coffee enthusiast, our roastery is home to another more specific avenue of retail when it comes to brewing, maintenance, and other coffee equipment – so if you need something feel free to stop by or get in touch with us and we'll do our best to support you in your coffee endeavors. We also offer our coffee as retail here as well.
We look forward to sharing this space with everyone.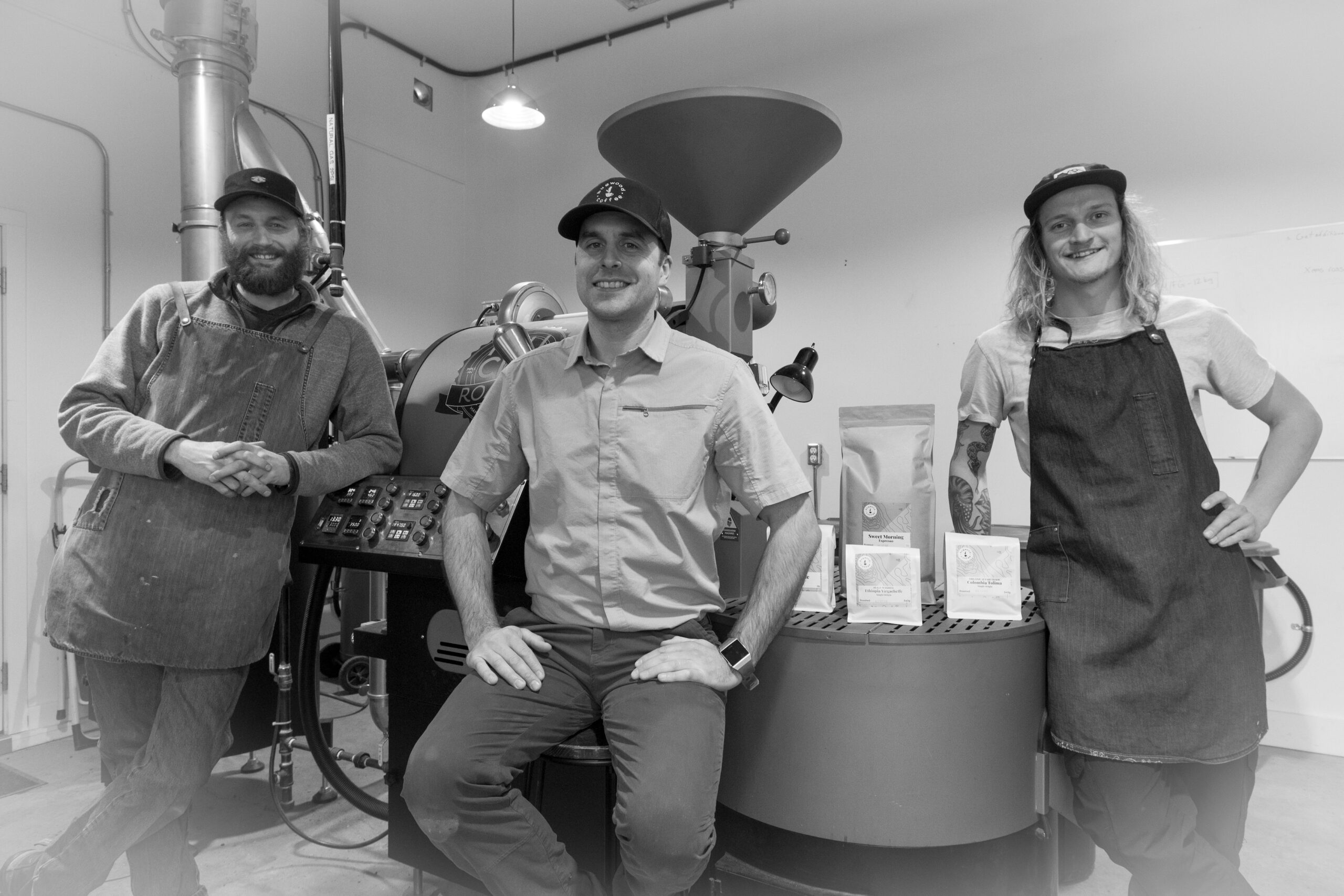 VALUES THAT WE LIVE BY AT BUGWOOD COFFEE…

The values flow from the purpose and help guide and shape the way things are done at Bugwood Coffee. Being able to utilize values to help uncover and shape ideas, to guide the way we interact with all who we connect and to align the way we bring our best selves to create amazing experiences.

These are the values that we live by at Bugwood Coffee…
Creating Careers and Opportunities

We're focussed on transforming jobs into meaningful and purposeful careers by continually striving to provide personal fulfillment, expanding education and learning opportunities, and proving living wages.

Community

We are intricately connected with our community and thrive by being inclusive, and contributing to growing and connection our community.
Quality

Our behaviours are shaped by our passion for quality in the products and services we provide, and also through our relationships of how we treat and respect each other, and everyone we touch.